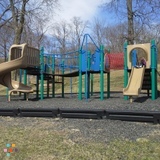 Babysitter in Monroe
Hi I'm Latasha and I'm 19 years old. I am a stay at home mom with my almost 4 year old daughter. I love kids and love having there company. FUN is definitely what we have a lot of. I am available anytime. Week Days and Weekends. I can work out a price with you. I will be doing the
Childcare
in my home. Are home is definitely Clean. There are plenty of Toys here. We have a tiny puppy, he is very friendly. If you are interested please call or text me as soon as possible.
--…
.
Babysitter Details
Email Address

Confirmed

Phone Number

Confirmed

Type of Provider
Individual
Gender
Female
Hourly Rate
$12.00
Years of Experience
6
Specialized Experience
Twins/Multiples
Sick Children

Maximum Number of Children
3
Age Groups
Newborn (0-12 mont)
Toddler (1-3 years)
Early School Age (4-6 years)
Primary School Age (7-11 years)

Training
CPR
First Aid

Services Offered
Babysitting
Light Meal Preparation
Laundry
Children's Crafts

Other
Own Transportation
Comfortable With Pets

Notes made here will only be seen by you. If you want to message the owner of this listing
More in Monroe, Ohio
Babysitting How-To Guide
Learn everything you need to know about getting a babysitter job and then doing it well.
×
Latasha Hooks Anytime Child Care