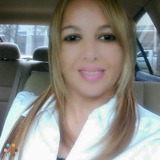 Maria Kveton
Certified nanny with 20 years of experience, to include multiples .
Nanny
Looking for Families in Clermont, FL.
Last seen over a week ago.
Sitter in Clermont
Mature proffesional nanny who enjoys working in the
Childcare
field, with a very flexible schedule to meet the family needs.I work hard to provide a warm, safe environment. Looking for a long term position but, would considered a temp situation also. Experienced in the care of twins. Punctual and reliable. Excellent references, safe driving record. I have a resume available. Experienced in the organic food preparation for infants.
Sitter Details
Email Address

Confirmed

Phone Number
407-590-...

Confirmed

Zip Code
34711
Years of Experience
20
Provider Type
Individuals
Age Group
Newborn (0-12 months)
Toddler (1-3 years)
Early School Age (4-6 years)
Primary School Age (7-11 years)
Preteen/Teenager (12+ years)

Services
Nanny
Light Meal Preparation
Run Errands
Laundry
Travel
School Pick-up and Drop-off
Children's Crafts
Light Housekeeping
Swimming Supervision
Pet Care

Training
Cpr
First Aid
Early Childhood Educator

General
Sitter Owns Transportation

Number Of Children
4

Twins/Multiples
Yes

Sick Children
Yes

Notes made here will only be seen by you. If you want to message the owner of this listing
More in Clermont, Florida
Babysitting How-To Guide
Learn everything you need to know about getting a babysitter job and then doing it well.
×
Maria Kveton Certified nanny with 20 years of experience, to include multiples .