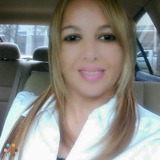 Maria Kveton
Certified nanny with 20 years of experience, to include multiples .
Nanny
Looking within 25 miles for a Nanny Job in Clermont, FL.
Nanny in Clermont
Mature proffesional nanny who enjoys working in the
Childcare
field, with a very flexible schedule to meet the family needs.I work hard to provide a warm, safe environment. Looking for a long term position but, would considered a temp situation also. Experienced in the care of twins. Punctual and reliable. Excellent references, safe driving record. I have a resume available. Experienced in the organic food preparation for infants.
Nanny Details
Email Address

Confirmed

Phone Number

Confirmed

Zip Code
34711
Type of Provider
Individual
Gender
Female
Years of Experience
20
Specialized Experience
Twins/Multiples
Sick Children

Maximum Number of Children
4
Age Groups
Newborn (0-12 mont)
Toddler (1-3 years)
Early School Age (4-6 years)
Primary School Age (7-11 years)
Preteen/Teenager (12+ years)

Training
CPR
First Aid
Early Childhood Educator

Services Offered
Nanny
Light Meal Preparation
Run Errands
Laundry
Travel
School Pick-up and Drop-off
Children's Crafts
Light Housekeeping
Swimming Supervision
Pet Care

Other
Own Transportation
Non-smoker
Comfortable With Pets

Notes made here will only be seen by you. If you want to message the owner of this listing
More in Clermont, Florida
Babysitting How-To Guide
Learn everything you need to know about getting a babysitter job and then doing it well.
×
Maria Kveton Certified nanny with 20 years of experience, to include multiples .