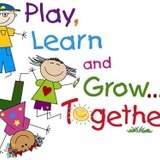 Amanda Thome
Child Care in Rosemont
Daycare Provider
Looking for Families in Regina, SK.
Last seen over a week ago.
Sitter in Regina
I currently have one spot available for a child between the ages of two and four (to keep my two and a half year old company). I also have one before and after school spot (grade 1 ) with bus access to St. Francis Community School - I am not able to provide transportation. HOURS: Monday to Friday, 7:30am - 5:30pm. Breakfast, lunch, and two snacks will be provided - all healthy and balanced choices. While in my home, your child will be busy with structured activities including: arts and crafts, stories, music, as well as free playtime. A little about me: I am a casual (1-2 classes per semester) student at the U of R, in the Faculty of Social Work. Prior to my studies, I was an SCA at a long term care home. I have been a mom for 7 years, almost 8 :). All combined, I have experience providing direct care to others and value aiding others. If you would like more information or would like to set up a meet and greet, please call me at
306-527-...
or e-mail. Receipts, references, and criminal record check available upon request. Our home is smoke-free but we do have feline family members - our cats are loving and great with children! Thanks! Amanda
Sitter Details
Email Address

Confirmed

Phone Number
306-527-...

Confirmed

Years of Experience
15
Provider Type
Individuals
Age Group
Toddler (1-3 years)
Early School Age (4-6 years)

Services
Daycare

Training
Cpr
First Aid

Sitter Own Transportation
Yes

Number Of Children
4

Notes made here will only be seen by you. If you want to message the owner of this listing
More in Regina, Saskatchewan
Babysitting How-To Guide
Learn everything you need to know about getting a babysitter job and then doing it well.
×
Amanda Thome Child Care in Rosemont