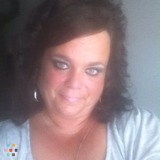 Babysitter in Louisville
Would love to care for your children.Dependable.Have done
Childcare
for years.Was a foster parent for a number of years.Love making a difference in a child's life.
Babysitter Details
Email Address

Confirmed

Phone Number

Confirmed

Gender
Female
Years of Experience
10
Maximum Number of Children
4
Age Groups
Toddler (1-3 years)
Early School Age (4-6 years)

Service Offered
Babysitting

Notes made here will only be seen by you. If you want to message the owner of this listing
More in Louisville, Kentucky
Babysitting How-To Guide
Learn everything you need to know about getting a babysitter job and then doing it well.
×
Kim Ballew Childcare in my home.Dixie hwy area.