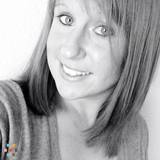 Ashly Miller
Childcare in my home Early mornings & Sibling discounts
Babysitter
Looking for Families in Phoenix, AZ.
Last seen over a week ago.
Sitter in Phoenix
* Safe, Fun & Loving Environment * All ages welcome * Available as early as 4:30am * Meals and snacks provided * Food handlers card * Affordable weekly rate of $125 with sibling discount * Daily activities to promote learning and creativity * Easily accessible location at Tatum & Union Hills
Sitter Details
Email Address

Confirmed

Phone Number
574-226-...

Confirmed

Years of Experience
13
Provider Type
Individuals
Age Group
Newborn (0-12 months)
Toddler (1-3 years)
Early School Age (4-6 years)
Primary School Age (7-11 years)
Preteen/Teenager (12+ years)

Services
Babysitter

Sitter Own Transportation
Yes

Number Of Children
4

Notes made here will only be seen by you. If you want to message the owner of this listing
More in Phoenix, Arizona
Babysitting How-To Guide
Learn everything you need to know about getting a babysitter job and then doing it well.
×
Ashly Miller Childcare in my home Early mornings & Sibling discounts