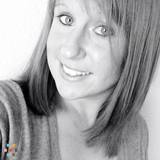 Ashly Miller
Childcare in my home Early mornings & Sibling discounts
Babysitter
Looking for Families in Phoenix, AZ.

Sitter in Phoenix
* Safe, Fun & Loving Environment * All ages welcome * Available as early as 4:30am * Meals and snacks provided * Food handlers card * Affordable weekly rate of $125 with sibling discount * Daily activities to promote learning and creativity * Easily accessible location at Tatum & Union Hills
Sitter Details
Email Address

Confirmed

Phone Number
574-226-...

Confirmed

Years of Experience
13
Preferred Applicants
Individuals
Age Group
Newborn (0-12 months)
Toddler (1-3 years)
Early School Age (4-6 years)
Primary School Age (7-11 years)
Preteen/Teenager (12+ years)

Services
Babysitter

Number of Children
0.04

Notes made here will only be seen by you. If you want to message the owner of this listing
More in Phoenix, Arizona
Babysitting How-To Guide
Learn everything you need to know about getting a babysitter job and then doing it well.
×
Ashly Miller Childcare in my home Early mornings & Sibling discounts