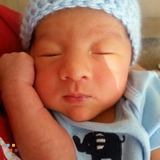 Amanda Nichols
Early morning regular sitter for infant needed
Babysitter Job
Looking within 10 miles of Northwest for a Babysitter in Columbus, OH.
Babysitter Job in Columbus
Due to our job schedules we cannot use daycare so we need a sitter. We have a 2 month old. We need someone from 530am-730am thursday friday and Saturday. And if available, saturday afternoon at 2pm until i get home. Willing to pay 8.50 to 10 dollars a hour. Must have car since you will come to our home. Dog friendly. Infant experience preferred. Reliable as due to time of day we cannot use a fallback. If you like we can also use you for date nights! Please contact me if interested or want more info!
More in Columbus, Ohio
Babysitting How-To Guide
Learn everything you need to know about getting a babysitter job and then doing it well.
×
Amanda Nichols Early morning regular sitter for infant needed