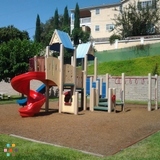 Leilani Viveros
Home Daycare
Daycare Provider
Looking for Families in Vista, CA.
Last seen over a week ago.
Sitter in Vista
Daycare for 2!! 6 weeks- 4 years old *siblings preferred* -8 years of experience working for Vista Unified School District in special education classrooms as an Instructional Assistant -9 years experience working for T.E.R.I. Inc. as a respite worker caring for people of all ages with developmental disabilities -3 years of experience volunteering at Calvary Chapel Vista Children's Ministry teaching the kindergartners and helping in the nursery - CPR and First Aid Certified, Class B driver's license -playground on-site! Monday-Friday 6am-6:30pm $150 a week, per child Excellent Referrences! Located at Ridgepoint Apts. in Vista Available to begin care January 2014
Sitter Details
Email Address
Phone Number
760-216-...

Confirmed

Zip Code
920841210
Years of Experience
9
Provider Type
Individuals
Age Group
Newborn (0-12 months)
Toddler (1-3 years)
Early School Age (4-6 years)

Services
Daycare

Training
Cpr
First Aid

General
Sitter Owns Transportation
Special Needs

Number Of Children
2

Notes made here will only be seen by you. If you want to message the owner of this listing
More in Vista, California
Babysitting How-To Guide
Learn everything you need to know about getting a babysitter job and then doing it well.
×
Leilani Viveros Home Daycare