This listing has been removed.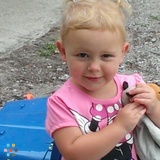 Babysitter Job in Batavia
I am looking for a sitter for my 2 year old daughter. She is so much fun! She is resilient! I am looking for someone who can watch her from 7:30-5:30ish Monday thru Friday. She is in an in-home
Childcare
environment now, and I would really like to keep it that way. If you are interested, we will discuss pay then. Please let me know if you are interested.
Babysitter Job Details
Email Address
…@gmail.com

Confirmed

Phone Number

Confirmed

Zip Code
45103
Preferred Applicants
Individuals
Preferred Gender
Female
Number of Children
1
Age of Child
Toddler (1-3 years)

Training
CPR
First Aid

Services Required
Babysitting
Light Meal Preparation
Children's Crafts

Other Requirements
Non-smoker

Notes made here will only be seen by you. If you want to message the owner of this listing
More in Batavia, Ohio
Babysitting How-To Guide
Learn everything you need to know about getting a babysitter job and then doing it well.
×
Kimberly Gilbert I Need a Nanny!