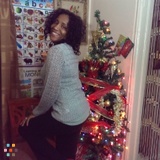 Lindell Antoine
Nanny Looking For Childcare Position
Babysitter · Nanny
Looking for Families in Brooklyn, NY.
Last seen over a week ago.
Sitter in Brooklyn
I'm a nanny looking for babysitting position.For the past five years I have been employed with a great loving family in Bed-Stuy Brooklyn.I am a patient,nurturing,caring,loving young woman who not only take care of kids as a job,but I have a passion for taking care of them and make it my duty to care for them to the best of my
ability.....
employers are available to provide excellent references.For more information about me and my references I can be reached at
347-419-...
0r .
Sitter Details
Email Address

Confirmed

Phone Number
347-419-...

Confirmed

Zip Code
11212
Years of Experience
13
Provider Type
Individuals
Age Group
Newborn (0-12 months)
Toddler (1-3 years)
Early School Age (4-6 years)

Services
Nanny
Babysitter
Light Meal Preparation
Run Errands
Laundry
School Pick-up and Drop-off
Children's Crafts
Light Housekeeping

Notes made here will only be seen by you. If you want to message the owner of this listing
More in Brooklyn, New York
Babysitting How-To Guide
Learn everything you need to know about getting a babysitter job and then doing it well.
×
Lindell Antoine Nanny Looking For Childcare Position