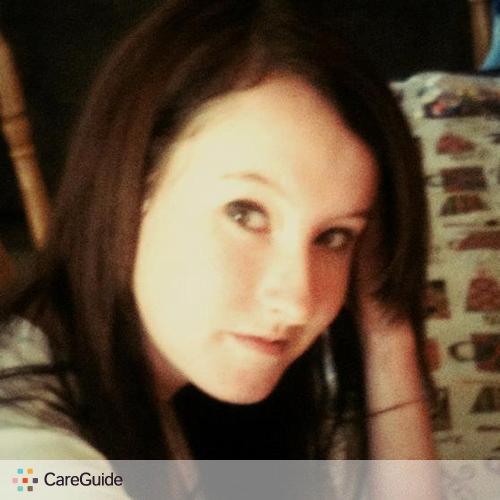 Babysitter in Dayton
I am seventeen years old and am very willing to watch your children. I am very good with children from newborn to 12 years of age. I do have my license and a dependable vehicle. I am CPR certified and I am working on my certified nursing assistant certification. I am available most Mondays through Fridays from 3 pm to 8ish and most weekends. I am very flexible on prices.
Babysitter Details
Email Address

Confirmed

Phone Number

Confirmed

Zip Code
89403
Type of Provider
Individual
Years of Experience
4
Specialized Experience
Twins/Multiples
Sick Children

Maximum Number of Children
4
Age Groups
Newborn (0-12 mont)
Toddler (1-3 years)
Early School Age (4-6 years)
Primary School Age (7-11 years)

Training
CPR
First Aid

Services Offered
Babysitting
Light Meal Preparation
Run Errands
Laundry
Children's Crafts
Light Housekeeping
Swimming Supervision
Pet Care

Other
Own Transportation
Comfortable With Pets

Notes made here will only be seen by you. If you want to message the owner of this listing
More in Dayton, Nevada
Babysitting How-To Guide
Learn everything you need to know about getting a babysitter job and then doing it well.
×
Elizabeth Drayer On call babysitter