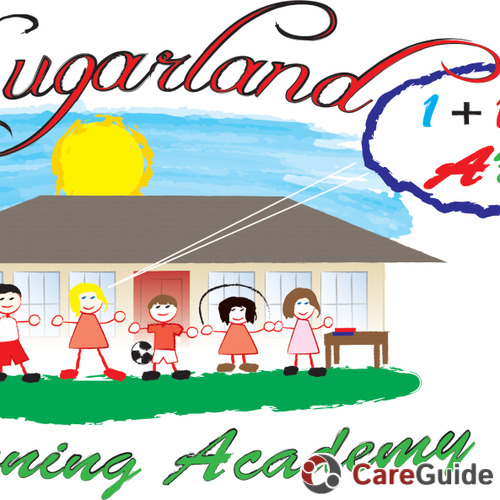 Daycare Provider in Sterling
Sugarland Learning Academy is a private, local developmental school, which follows a strong academic curriculum for children between the ages of 2 through kindergarten. Our school offers kindergarten enrichment classes and before and after school care for children through to the 6th grade. Sugarland Learning Academy places emphasis on areas of academic importance such as math, language, art, and science. In addition, to academics we balance our curriculum with various activities to provide the children the opportunities for fun. Enrichment Activities include Zumba, cooking, Spanish, Yoga, and more!
More in Sterling, Virginia
Babysitting How-To Guide
Learn everything you need to know about getting a babysitter job and then doing it well.
×
Sugarland Academy Sugarland Learning Academy