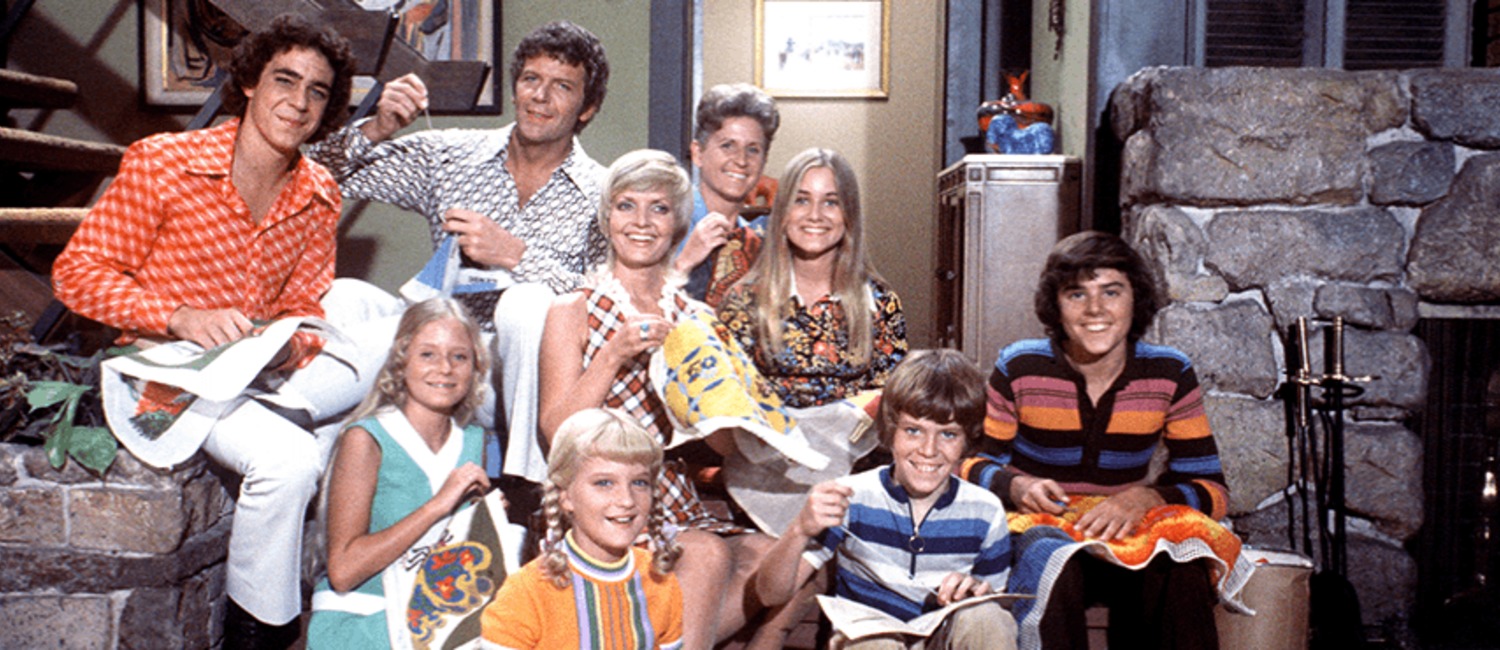 Advice for Blended Families: How You Can Live The Brady Bunch Life
October 6, 2016
The concept of step parenting is foreign to many. A lot of people have a picturesque sitcom concept in their minds. We love one another and that will make the relationships work, but in all honesty, life is not like The Brady Bunch.
Step parenting is difficult. When you add the concept of parenting your children and your stepchildren, things can be extremely problematic. However, this doesn't mean that your marriage won't be successful.
In this article, we'll take a look at some of the problems associated with blended families and hear experiences of parents who overcame the difficulties associated with their complex family unit.
What is a Blended Family?
A blended family, also known as a stepfamily, is one where one or both parents have children from a previous relationship but all members come together to form a new family. Yes, like the Brady Bunch.
What Problems do Blended Families Face?
The Telegraph article entitled "Banning the 'blended' family: why step-families will never be the same as first families" highlights some possible problems, first, you're merging a group of people who may have been raised with different cultural values. There may also be unresolved conflicts from previous marriages as well. We have to be honest and understand that "blended families," will never be the same as first families.
During an episode of The Early Show in the video above, Dr. Phil weighed in on some of the problems and obstacles associated with blended families saying:
"There are three really big challenges…"
If you are the step parent 'What's your role going to be? How are you defined to the children? Are you going to be disciplinarian? Supporter?'

You're going to face resentment, because these kids before you got there, the bio parent had undivided loyalty, they had their undivided attention, and here comes the new parent… they are competing for attention. So there is often resentment…

There gets to be this conflict about whether or not you're going to discipline the way the other parent wants to discipline. This can create a lot of conflict between the husband and the wife, with the kids right in the middle and that's why those marriages, they really don't have a great prediction in terms of how they're going to work out, a lot of remarriages of blended families don't work out.
How do Differing Parenting Styles Affect Blended Families?
Dr. Phil mentioned an important point regarding discipline, which ultimately is associated with parenting styles. Does your style of parenting match your mates? Do you even know what your parenting style is? What is your mate's parenting style? A Parents.com article pointed out that different parenting styles are attributed to our different family histories.
One parent, named Gary, discussed in the video above, how his parenting style instantly clashed with his step-children:
"I remember the first day, walking in like a sergeant and I remember the kids watching TV like eight hours a day… I turned the TV off and said 'No more TV during the day!' — talk about backfire. They weren't use to discipline… our marriage was challenged, it was bumpy, I didn't think we were going to make it… I said to my wife a long time ago 'The reason why we're going to get divorced will be because of the kids and you taking their side'… I felt like, here I am, these aren't my kids and I'm coming into this relationship trying to make a difference, trying to make a positive impact, and I felt like that wasn't being appreciated. Not having the kids would have saved about 80% of the arguments… it was a challenge every single day."
Gary's example can help us appreciated his lopsided viewpoint. He may have thought that he was doing the right thing or that his step kids weren't use to discipline, when in fact — they weren't use to his discipline and his style of parenting.
The Secrets of Effective Step Parenting
An EmpoweringParents.com article provided some tips on effective step parenting:
Let the bio-parent discipline their kids.

Don't compete or belittle the children.

Develop an interest in your step child.

Allow your spouse to have private time with their child.

Cultivate and develop love for your stepkids.
BLENDED FAMILIES: The United Front and How To Win
The parent's relationship with one another will ultimately determine the success of the marriage and the direction. In the episode of Marriage Today above, an expert on step parenting, Ron Deal, provided advice on blended families:
"If unity is important in a biological family, then it's ten times important in a stepfamily and you have to work ten times as hard to get it. Simply because of the insiders and the outsiders… insiders are the people who are biologically related to one another when they came into the marriage, outsiders are anybody outside of that, a stepparent, a stepsibling would be outsiders… The biological parent and the stepparent have to really consciously come together to create that united front because stress is naturally pushing them apart."
Parents who are considering remarrying need to sit down and discuss serious issues before hand. In the video above, Dr. Dana M. Fillmore provided additional steps that parents can take:
"There's a lot of great books about blended families, there are professionals who know how to do blended family stuff… it doesn't come naturally, everybody thinks 'We're in love' and we're going to throw ourselves together and it is going to just work out and that is rarely the case… people think it comes naturally. It really is a point of education."
Education, communication, and patience are all important factors when considering blended families. If parents want to be successful, if they want a Brady Bunch marriage or anything like it, they'll have to work together and in many instances, harder than other families.
Hand Picked Related Articles
Need a Sitter?
Sitter.com is an online community connecting parents with a nationwide network of sitters, child care providers and nannies for hire, offering the opportunity to find the care that best matches their specific needs.
Need a Sitter Job?
Quickly and easily find a nanny, babysitter and child care jobs in your area, anywhere in the United States and Canada.