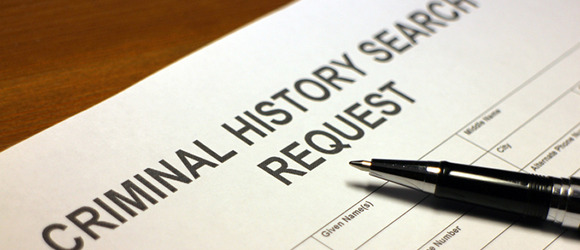 The 8 Nanny Background Checks You Need To Be Doing
June 23, 2016
So you are ready to move forward with a babysitter or nanny that you've interviewed. You are hiring a person that will be trusted with the responsibility for your child's life. Completing a full screening of a sitter is always recommended. Here is a list of background checks you should do, based on the specific duties the sitter will be providing your family.
The Nanny/Sitter Background Check Checklist
1. References
Do not hire a nanny or sitter if you cannot check references! Even if you were referred by a friend or family member, outside references should be completed. When a nanny does not work out, and safety was the concern, a parent will often inform past references. Try to check out at least two references related to the caregivers past experience with children.
Ask references specific questions like
Our sister site CanadianNanny.ca as complete guide to hiring nannies with an excellent list of sample nanny reference questions
2. First Aid / CPR Verification
When caring for children, a nanny or babysitter should have this training. If you feel that this sitter is going to be a regular caregiver, you could offer to pay for it. At the very least she should have Emergency First Aid. These courses are offered very regularly in most communities.
Training Courses Available from but not limited to: - USA: American Red Cross— offers First Aid and CPR training specifically geared to nannies, sitters, au pairs and caregivers 16 years and older - Canada: St. John Ambulance
3. Swimming Level Verification
If you have a pool, live on the water, or expect your caregiver to be taking the kids swimming do not hire a sitter that cannot swim. Verify before hiring, that her strength in the water is at a sufficient level and that she has a strong understanding of water safety. All swimming course provide verification and certificates of completion.
4. SSN Trace
This type of screening is to compare Social Security Number and Public Records. Possible fake names and address sometimes appear during this trace. It is important to know that the SSN trace should not be used as the sole method to confirm identification of a person because it is not done through the Social Security Administration.
5. Multi-State Criminal Database Search
This is a compiled history of criminal records. Sources are usually Department of corrections and Offices of the Court. Information sometimes can go as far back as 7-10 years.
6. National Sex Offender Registry
A Nationwide search that can be conducted in 49 states. The search has information on offenses, and sometimes even photos of individual sex offenders. For more information please visit the United States Department of Justice National Sex Offender Public Website: NSOPW
7. Driving Record (Driving Abstract)
Usually available at your local DMV's (Department of Motor Vehicles). This information can provide you with a history of violations, and collisions. If a babysitter is regularly driving your children, it is recommended to conduct this search. If she is driving your children in her car, you will want to ensure that she is properly insured and that the car is completely safe for children.
DMV.org, although not an official government website, can help you locate the nearest DMV office.
8. Education Verification
Education is often not an important consideration when hiring a babysitter. But if you are hiring a sitter based on it, you may want to verify by asking to see certificates, diplomas, or transcripts.
Background Checking Services
If you do not have time to complete these steps, there are many services that can do some of the above screening for you for a small fee. Here are a few:
In Canada, our sister site CanadianNanny.ca offers background checking services that include driver abstract, criminal record check, and education verification:
More Information
We value you and your family's safety. We recommend you conduct a background check before you hire any potential child care candidates. For more information on background checks for child caregivers visit our Sitter Background Check Information Page.
Looking for a Sitter, Nanny or Daycare?
Need a Sitter, Daycare or Nanny Job?
Need Help Conducting a Caregiver Interview?