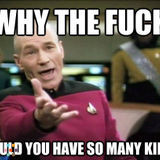 Elizabeth M
Need amazing, funny, smart childcare provider for 3 children!
Sitter Job in Houston, Texas
I am looking for a nanny/childcare provider/light housekeeping/fun & silly person to care for 3 children (sort of). The details: The age and gender of the children are: 4 year old girl, 2 year old boy, and 6 month old girl. Now, the 12 year old sister will also be home (she is home schooled) and can assist with duties as needed. She is extremely independent, bright and helpful - if she were a bit older, I would simply have her watch her siblings and I wouldn't have to hire a nanny. This is all new territory for our family: my husband has been a stay-at-home parent for several years, and is about to re-enter the workforce. His schedule is not 100% certain at this point, but I currently work 10:00am - 8:00pm, whereas he will begin his work around 4:00am and be home mid-to-late afternoon. Best guess that I can give for the hours needed will be: 9:00am - 5:00pm right now. Monday - Thursday, Fridays off (Score! 3 day weekend!). Our home is small, our family is large, and we are not the type of people you would expect to hire a nanny (read: we are not wealthy). But alas, I am having a very difficult time finding childcare that is even remotely suitable. Most locations do not have space for all 3 little ones. Those that DO have space charge weekly fees in excess of $500-700. And I don't have that much time to figure this out, as my husband will be starting work fairly soon. The duties I expect are as follows: * Make sure the children don't hurt themselves. * Make sure the children don't hurt each other. * Make sure the children don't drink poison or alcohol. * Make sure the children are fed, semi-regularly. * Make sure the children do not sit and stare at the TV all day. * Make sure the children don't pee or poop on the floor. * Make sure the children take a nap at some point. * Make sure the children do not wreck the home that much (a little bit is expected). Duties preferred: * Teach the children some neat things, or at least read to them. * Feed the children something nutritious AND on a set schedule (*gasp*). * Do a little light housekeeping beyond picking-up after the children (like, doing that load of laundry piled on top of the washing machine would be cool). Super pluses (totally not required but extra awesome): *Speak spanish or another language to my baby, because meaning multi-lingual is awesome. *Be really funny, and make the children laugh. *Have an iPhone so you can take pictures of the children and then iMessage them to me through-out the day with captions making fun of them. *Well read and/or liberal. Extras: If you have a child, bring them. I have already mentioned that the family is large and the space is tiny, so anticipate it being loud and crowded. So I don't recommend bringing another child into the mix. In sum, we need: a really, really cool person (man, woman, or other!) with a sense of humor, a love of kids, and a tolerance for noise. Who is willing to work for a pitiful wage (will discuss). Email me (or text, if you must) your resume (if you have one) and in the email tell me why you are the person for the job. Or tell me to f*ck off. Either way.
Services Needed
Your responsibilities will include:
Share This Profile
Find Babysitting Jobs in Houston, Texas
More jobs in Houston, Texas