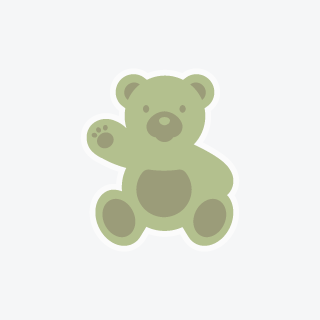 Stephanie R
Needing a private/independent babysitter for my 8month old
Lincoln, Nebraska
Pay negotiable
Want to be hired by Stephanie?
Sitter Job in Lincoln, Nebraska
My name is stephanie i am 21 i have one child. My son is 8 months old and he is and has such a personality. We have spent almost every day since hes been born together. We just moved down here from michigan to begin a new begining however we ended up moving sooner than preared for and now we (his father and i) r on the hunt for work. I am very involved and pay a lot of attention to him and make an effort to keep how hes feeling in mind. Currently he is popping teeth his first is thru his seconds not far behind. He has SUCH a personality and its halarious the attitude he carrys he can make anybody laugh. I am lookimg for a sitter or a nanny starting part time maybe 4 - 5 hours a day anywhere from 3-4 days a week and possibly as needed basis with the assurance of no less than 6 hours ahead of time and always will try to make it even sooner and also more than willing to work with other schedules and looking in the affordable range of $8-$9 per hour and proper raises up to $2 can be earned after 1 full month of hire (includes days off too). I am not extremley picky and am open to all persons interested but i will research all backrounds myself for the best interest of my son. I want one on one time as often as possible. I try to feed him as healthy and organic. I am firm on not allowing him caffine excess amount of sugar and as little processed foods as possible. I am lookimg for somebody whose preferably christian and would take the time to pray before each meal and teach and talk about Jesus and the great love he has for us. I will request that a nannycam is placed and set in any room wich my child might be in. I am very protective and i do not negotiate my wishes and decisions regarding my son. I will listen to anything that is said regarding him without hesitation that will never be a problem, in fact i want to hear all about each day, what activities what was eaten what is being learned and anything else. I will request that at any point he may recieve a knock to the noggin or a scrape on the knee anything that i am called and notified i want to know when it occurs, id rather it that way. I need to know what discipline will be used regarding my son, and will request that no other form of discipline or consequence will be enforced. Im very protective and wont tolerate any questionable treatment, if i suspect anything that might cause me to question the saftey of my child the sitter/nanny person responsible will imediatly loose that position and any actions needed against the person will be imediatly enforced. I wont tolerate any sort of cruel or abusive behavior towards my child at all period. And when watching my son he is not to be anywhere that is not in view of both the sitter and the the nannycams. Do not let him cry himself to sleep do not steal do not do any sort of controlled substance if even applying or responding to this add. Cigeretts are fine and im not overly particular all that i ask is that u dont hold him and smoke and if its a smoke friendly enviornment than just keep at least a well maintained distance from him. Positive reinforcment and encouragement consistantly is asked of persons watching him. I would not mind as many as 2-3 other children under 5 to also be under the same care and the rules though are not made for them will also be asked if around him they are not left unattended around him do not pick him up, they may play and i am encouraging of this, but any they need to be well behaved and fits and tempers are never avoidable however i ask that prompt and suitable action and action be taken because i do not like the influence of negative behavior is not acceptable when not addressed properly.
All nanny cams food toys diapers wipes clothes and ect will be purchased amd provided set up and marked with his name and a phone number incase lost or forgotten it can be returned to my sons toy box. I am willing to help with transportation of persons to and from sitting location. Wont give gas money unless re-embursing for activities in the hours of caring for my son. Re-embursment of gas will be calulated by miles driven and insentives will not be unusual if i notice my son is doing well, learning and he is happy and enjoys the persons who is caring for him. If babys happy mamas happy. And thats the only way i want it. If u are interested or even are curious about being my sons sitter or nanny than pleas dont hesitate. Contact me and we can talk out a time to meet and see where this goes. I would prefer a reasonably experienced persons. Even open to a stay at home mom with children of her own again 2-3 own children under the age of 5 with a stable healthy and happy life and home witb a good backround meaning possitive family setting growing up a knowledge and belief in the Lord and morals that seem not so common any more. I want the very best for my son and will not settle for less. U will have an interview which will be nothing more than a meeting with me an assortment of questions and topics that i may have written down and may have just thought of. Itll basically be just a opportunity to meet one on one and see how well u do with my son under obsevation and allow me to kind of get to know u better and in person and this will allow me to watch and observe and this will help me know the temperment and personality and this will help me to make a more fact based judgment on ur character and see the little details i would other wise not have and this will help me get a bit more comfortable as it will b the first time ive ever had him under someone elses care. I just want lots of laughs and love and learning. I love my son and want a good hearted warming and loving envuornment for him and i want certainty that he will be in loving and good hands. I hope to hear from u!
(Not all preferences of mine seen here are required and open to the veiws of the person. All rules however, established at time of hire are not negotiable. Contact me for any questions im not against or opposed to anybody and or possible persons. All questions are welcome and invited. I am easy to please i ask nothing more than pick up after self and other children if any. I am easy work with and willing to work out whatever it is that might make things easier on ur end. I am not as uptight as i sound except with my son, i dont however ask anything other or more than what i do as his mother.)
Thank u so much!
-Stephanie R.
Phone numbers to reach if preferred:
402-318-... myself.
231-342-... childs father T.J
---
Services Needed
Your responsibilities will include:
Housekeeping
Laundry
Arts & crafts
Swim supervision
---
Similar Profiles Nearby
Near Lincoln, Nebraska

Maria A
School Transport West Lincoln

Jessica F
Live-In Nanny in Lincoln, Nebraska

Fanni A
Need a sitter to watch my 6 year old daughter. Someone who loves interacting with the child, playing games, art projects

Sade A
Hoping to Connect with a Talented Caretaker in Douglas

Tara B
Hallam nebraska daycare
Find Babysitting Jobs in Lincoln, Nebraska
More in Lincoln, Nebraska
Want to be hired by Stephanie?
Similar Profiles Nearby
Near Lincoln, Nebraska

Maria A
School Transport West Lincoln

Jessica F
Live-In Nanny in Lincoln, Nebraska

Fanni A
Need a sitter to watch my 6 year old daughter. Someone who loves interacting with the child, playing games, art projects

Sade A
Hoping to Connect with a Talented Caretaker in Douglas

Tara B
Hallam nebraska daycare