This listing has been removed.
Sitter in Indianapolis
I am the mother of a 8 month old boy. I am currently looking for a job that allows me to be with my son while still earning some extra income. I own two small dogs and 1 cat (allergy warning). Being a stay at home mother allows me to be available at anytime. I am comfortable with whatever training or teaching is needed and would love to offer up a helping hand. If you are in need of a last minute sitter there is no need to panic just give me a call. Willing to sit in my home or the client's home.
Sitter Details
Email Address
...@gmail.com

Confirmed

Phone Number
Upgrade your account to call
Years of Experience
10
Provider Type
Individuals
Age Group
Availability
Services
Work Eligibility
Household
General
Hourly Rate
$10.00

Number Of Children
4

Twins/Multiples
Yes

Sick Children
Yes

Recommendations for Victoria F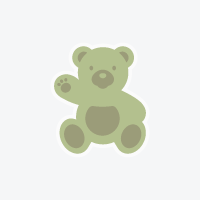 Deborah P
Victoria F is a great person to know,she has been very helpful and she goes out of her way to make sure she is there for you and your family. She comes early and stays late if you need her,she is so very great with kids. She ingages the kids in all kinds of things from books to crafts if allowed. She LOVES KIDS and animals .She watched my best friends kids while they were out of school for the summer they didn't want to go back to school they wanted Victoria to stay and teach them. She was a Nanny in Florida for a while but came back to Indianapolis to help her Grsndmother. She is a very responsible young lady.
More in Indianapolis, Indiana
Find Babysitting Near Indianapolis
Featured Child Care Providers near Indianapolis, IN
×
Victoria F Stay at home mother available full time