This listing has been removed.
Sitter in London
Hey my name is Arshi. I love child care, Pet care. I live in London and want to care for your children or pets. I'm available most of the times so don't hesitate to shoot a text! No harm in trying right!😊 can't wait to hear from you!
Sitter Details
| | |
| --- | --- |
| Phone Number | Upgrade your account to call |
| Years of Experience | 2 |
| Provider Type | Individuals |
| Age Group | |
| Availability | |
| Pay | |
| Services | |
| Work Eligibility | |
| Household | |
| Hourly Rate | $15.00 |
| Number Of Children | 1 |
Recommendations for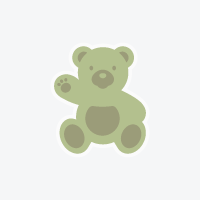 Khaurunissa D
I know Arshi since last 18 years as she is my daughter and my only best friend I know she is very RESPONSIBLE girl since childhood,she has EXCELLENT COMMUNICATIVE SKILLS with kids she can be like them playing with them at the same time taking care of them,She is kids favourite once she spends little time with them,at the same time with elderly she is very responsible to taking care of their needs and looking after them.Very LOVING and CARING person.very DEDICATED to the work she is doing,Always gives in her full to do the best for others.She is also very TRUSTWORTHYand favourite of her peers sharing their problems and guiding them to do what is right.She likes being more creative when it comes to teaching younger kids.She has also designed programes for Cubs and Bulblus and thought them various good deeds and ethics that kids of this young age should practice.She not only teaches to live on ethics and do good deeds but she also practices it and so is a ROLE MODEL for many.Not only kids but even parents feel their kids are Secure and in SAFE hands when they are with ARSHI.she is very ACTIVE and PLAYFUL with youngers and is an EXTRA ORDINARY LISTENER she can not only listen to people but can also understand their problems and can comfort them to a great deal,very SENSIBLE in giving her suggestions when needed.My personal experience as I am a working mother I had to leave my younger one home,in the absence of any elderly member she would be like a second mom to her younger sister,She would do all the work to feed her at right time and take care of her,I really don't know how younger one grew up so soon with her help.The result is Her younger sister is too attached to her and follows her steps and is also Loving,Caring,Responsible,Dedicated,Active and is busy doing creative things than spending time on gadgets like other kids of her age.She has also designed posters on mental health and had taken session for kids of her age on mentaI health.She is also very fond of Dogs,we had a doberman,a great den and now a pomerian breed.I will strongly recommend ARSHI for any work where one needs to be Hardworking,Responsible,Trustworthy,Sensible,Loving,Caring and Dedicated and has good communicative skills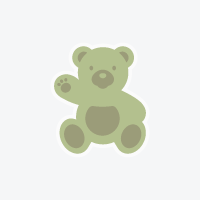 Nandini S
Arshi Dobani is dedicated towards what she does. More than that, she is responsible with her work. Arshi is kind, communicative, we know that we can leave our children in safety, and enjoy our time out because of this. In this age, it's difficult to find a dependable and honest sitter, and I strongly recommend her.
More in London, Ontario
Find Babysitting Near London
Featured Child Care Providers near London, ON
×
The Best Babysitter Is Here! Available on Weekends/Holidays. So don't worry about an emergency just call me up!