This listing has been removed.
Sitter in Boonton
I have been working professionally as a Nanny since 2002 for parents who both worked. I am experienced with children as young as newborns / toddlers. I hope I found the family with whom my long-term ideas could be realized and I could apply my own specialty. I like to raise the babies with organic, chemical free meals so I make fresh baby meals each day. I am interested in working in Northern NJ live in or out also. I have references and recommendation from the families I worked for and would be glad to go through any necessary background checks. I am fluent in English. I was born in the Hungary, now living in Morris County, Boonton NJ.I am legally allowed to work in the United States. I am a non-smoker as well as have a clean driving record. I'd be happy to provide references as well as meet or chat on the phone. Looking forward to hearing from you.
Sitter Details
| | |
| --- | --- |
| Phone Number | Upgrade your account to call |
| Zip Code | 07005 |
| Years of Experience | 16 |
| Provider Type | Individuals |
| Age Group | |
| Availability | |
| Services | |
| Work Eligibility | |
| Household | |
| Hourly Rate | $18.00 |
| Number Of Children | 2 |
Recommendations for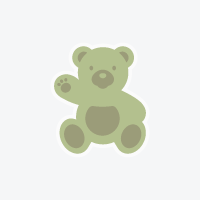 Emily P
I write this letter of reference for Susannah Varga. Susannah was our live-in nanny in Westfield, NJ. Susannah was not just a nanny for my three children; she was truly a member of my family. We miss her dearly, but we relocated FL. Susannah was so much a part of my family that she moved with us to settle my family in our new home. During Susannah's time with my family, she cared for my three children – now ages five, three, and thirteen months. Since I am a working mother (an attorney with long hours), Susannah took charge of my house and handled absolutely every aspect of caring for my children including cooking for my family and feeding my children, getting them ready for school and packing their lunches, bathing them, planning fun and innovative activities, reading to them, putting them to bed, doing laundry, ironing, bringing the kids to doctors' appointments, grocery shopping, and organizing the kids' toys and rooms. In addition, Susannah managed my children's schedules and drove them to school and all of their activities. She also planned and attended playdates and brought them to the park. Susannah worked with my children on learning colors, numbers, letters, writing their names, and other age appropriate milestones. While doing these things, Susannah was always enthusiastic and energetic. She was extremely loving, caring, and patient. My children grew to love Susannah as a second mother. Susannah has special skills when it comes to infants and babies. She began working for my family when my youngest was just two weeks old. She bathed her, cut her nails, did tummy time, assisted with breastfeeding, including sterilizing pump parts, making bottles, putting to nap and bed, etc. Susannah makes her own baby food from scratch – and my baby loved it and learned healthy tastes from five months on! She even froze the baby food in pouches for me to have on the weekends (I always joked she should have her own baby food company!). She was so loving and caring to my infant. She sang to her, read with her, took her to vaccines when needed, gave her medicine when needed, and showed her true love when I was at work. Susannah has countless qualities that have made her excel in the greatest way while working in my home. Susannah never missed a day of work and was never late. She is extremely loving, trustworthy, bright and motivated. She gives everything one hundred percent and always does it with a smile. Susannah is reliable, organized and dedicated. Susannah would shine in any job because she does not just simply do what is asked of her. Instead, she thinks outside the box and goes above and beyond what is requested. She takes great pride in every aspect of her job. Susannah would be an incredible asset to any family.
More in Boonton, New Jersey
Find Babysitting Near Boonton
Featured Child Care Providers near Boonton, NJ