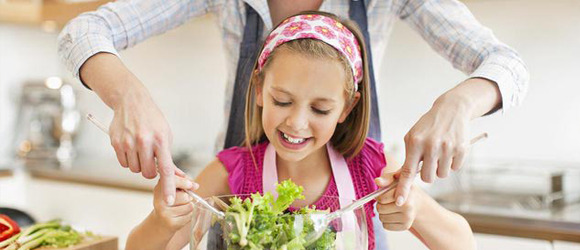 What Are The Most Important Responsibilities of a Babysitter?
April 11, 2016
Before you consider hiring a babysitter or a nanny to take care of your children, have you ever asked yourself — What should your sitter actually be doing? Do you actually know what your babysitter will be doing when spending time with your children? What is acceptable behavior? We've all heard horror stories about bad babysitters. As a parent, what should you expect? In this article, we'll take a look at some points to consider to be the responsibilities of a babysitter.
Care and Safety
According to The Huffington Post article "10 Requirements for the Perfect Babysitter," the most important factor, which will ultimately determine how this person does everything else, is a hiring a sitter who truly loves kids. The babysitter that loves kids will make your child the priority. Which means that their safety and care will be the sitter's primary concern. They also understand that babysitting almost always involves changing diapers/clothes, cooking, feeding and cleaning up after the children.
Focus on the Kids
The word "sitting" implies that the job will be easy, and unfortunately some sitters think this is time to relax and let the children do what they want. A good babysitter should be focused on the children and what they are doing at all times. The children should never wander to another part of the house, a responsible sitter will keep an eye on the children and their activities.
Follow a Schedule
In this age of technology, a babysitter can easily become preoccupied with social media, web surfing and playing video games. Just like any other job, parents should request that the babysitter limit their time on the mobile devices and entertainment. It isn't totally unreasonable for parents to create a schedule for a nanny or sitter while they're gone. Providing instructions will alleviate mixed communication. An experienced babysitter will consult with parents, regarding activities and get a grasp of what kind of schedule they should follow.
Appropriate Entertainment
Most sitters make their job easier by allowing children to watch television or a movie. A responsible sitter should keep their children in mind when selecting entertainment, avoiding anything that will expose the children to violence, bad language or 'adult themes'.
Games and Activities with the Kids
Common sense rules need to be enforced by parents, but every good sitter already knows that no friends or visitors are allowed in the house. The sitter that loves children will prefer to spend time with your children, playing with them and involving them in stimulating activities. An experienced sitter will have no problem listing games and activities that they plan on involving the children in.
Discipline
A sitter's presence can also translate to your kids that "it is time to misbehave." How does your sitter handle discipline? A responsible sitter will follow your disciplinary guidelines and their experience should indicate whether or not they're able to control children without losing control or inflicting physical discipline. A sitter that is primarily concerned with your child's welfare will be responsible and avoid any misconduct.
Dispensing Medications
Do your children have health concerns, like allergies or do they need to take medication? A babysitter should be able to handle allergies and dispense medication.
Conclusion
Use this article as an outline of the responsibilities for a babysitter- ultimately you should discuss the specifics of what your babysitter will be doing before they start caring for your children. Some babysitters will be willing to help with other tasks such as dishes, laundry, and other household chores but their first responsibility should always be the children.
Need help in finding a great sitter? Browse our directory of qualified babysitters near you!